School move experts focused on faculty & staff
We know you have a million things to worry about when it comes to your school's relocation, so let School Moving Services, a division of Rentacrate, handle it for you. Every school move or relocation project inherently comes with its own unique and unanticipated challenges. Our team of experienced school moving experts, paired with our equipment & vetted services, allows us to detect and address these challenges before they get in the way. By understanding the scope of work, desired timelines, and many contingencies your school is facing, we are able to develop dynamic project plans from the start.
BuyBoard contract holder for 15 years straight
Interlocal Purchasing System (TIPS) contract holder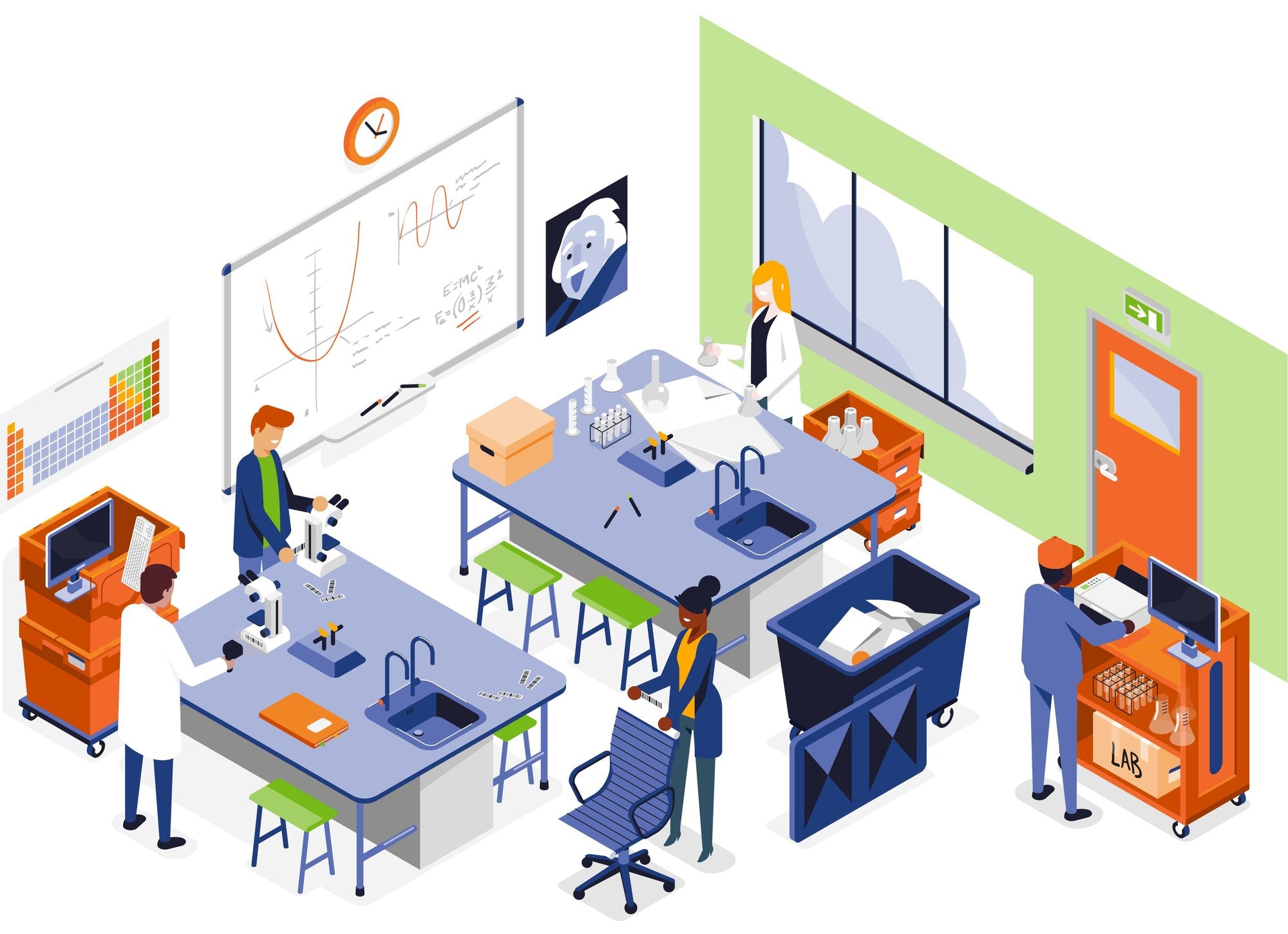 Our School Moving Services
Moving beyond crates
While Rentacrate may be known for moving crates and equipment, our School Moving Services division specializes in planning, implementation, and execution for all school relocation and renovation projects from start to finish.
Technology Services: Our Certified Technicians can plan, survey inventory, and perform disconnect/reconnect with extensive network testing.
Space Utilization & Reconfiguration: We have technology and personnel that assess your school's current space, plan, set up, and optimize it for the next school year.
Pre & Post Move Clear Out & Liquidation: With the changing school environment, we remove and dispose of unwanted classroom furniture, equipment, and supplies.
Asset & Document Management: Rentacrate has the advanced technology and resources to properly track and monitor assets during your relocation.
"Employees were very helpful and thoughtful. Service was timely." AMANDA FROM ATLANTA, GA
School Departments
Specialized capabilities
In an environment as diverse as schools, it can be challenging to find a labor team that executes across all departments seamlessly. At Rentacrate, we have an extensive project history that allows us to provide expert knowledge and resources to address all your needs:
IT Support: Our specialized resources, equipment, and personnel can seamlessly relocate and set-up computer labs, classroom technology, disconnect/reconnect, and new technology installation.
Library & Book Room Moves: Professional library, textbook, and other resources in-order packing, re-shelving & re-shelving.
Lab Moves: Moving carts to safely and efficiently manage unique contents and complex equipment.
Art & Music Department Moves: Moving equipment for art & music departments to transport supplies, fixtures, and instruments safely and securely.
PE, Wood & Metal Shop Moves: Sport equipment, large tools, and hardware can all be stored and transported with ease by utilizing our carts and multipurpose bins.
"Using Rentacrate was the best decision we made while moving. Not only was the service quick and reliable, the crates were perfect for stacking and moving. Using Rentacrate saved us a lot of time and headaches!" ERIN FROM CHICAGO, IL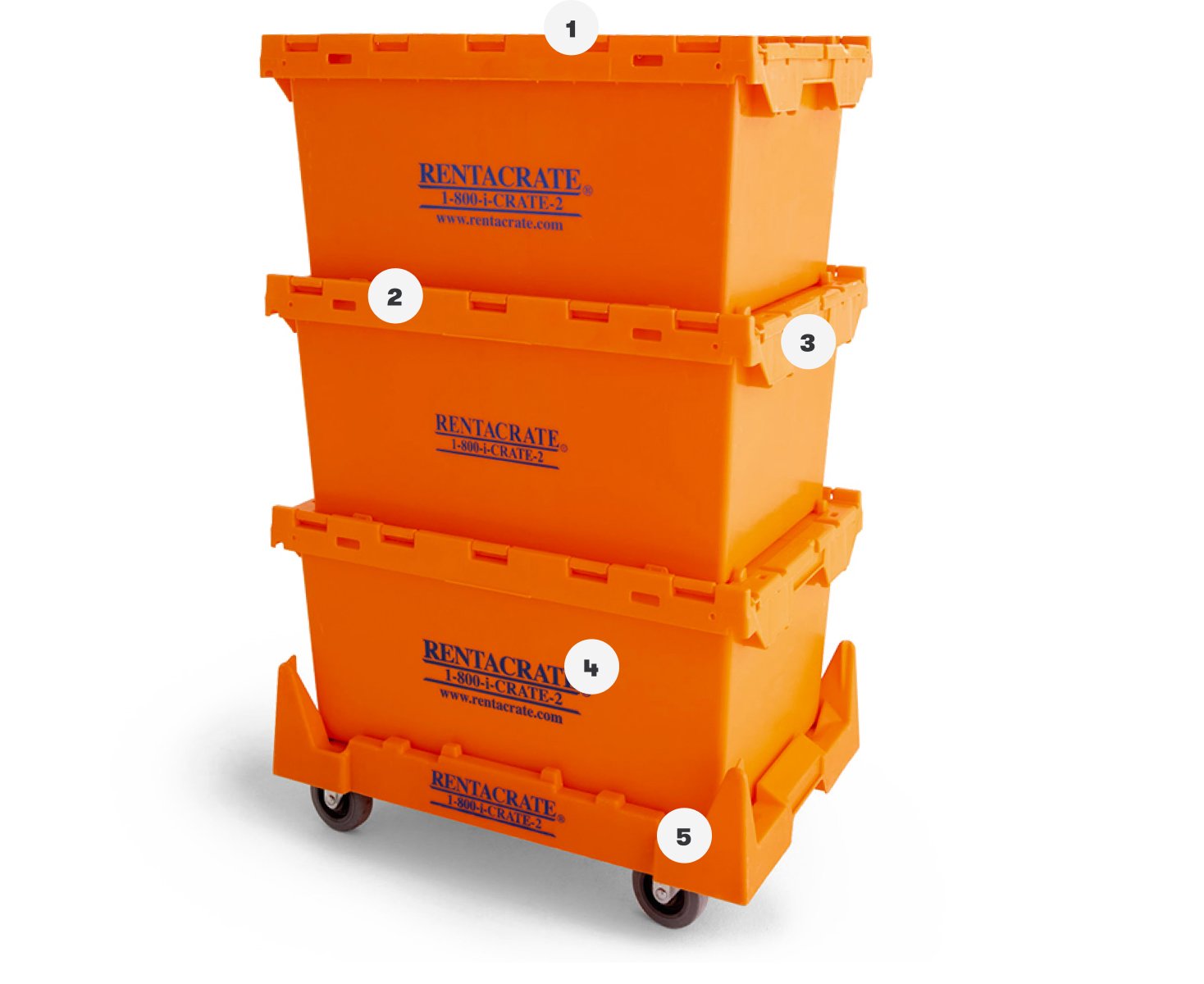 Our School Moving Crates
Better than boxes
Our crates are designed for an effortless move with your school in mind.
Solid Construction: Your teachers can stack these 4 high without worrying about anything collapsing. This also makes organizing a breeze.
Latching Lids: Say goodbye to taping, box cutters and paper cuts. Your teachers will enjoy ease of access with a side of security.
Handles: No more struggling for teachers to get their hands under heavy boxes. They can move these with ease by steering their dolly from their trusted handles.
Fit For Your Move: Our Standard Crate (24.25" x 15.25" x 12.75") is designed to get the job done, but additional sizes can be added to support the bigger business.
Pak-N-Stak™ Dolly: The moving partner of your dreams. Stack your crates on the dolly and move around your office effortlessly.
"Ordering, delivery, quality and condition of the crates and pick up was all flawless." DANYA FROM BROOKLYN, NY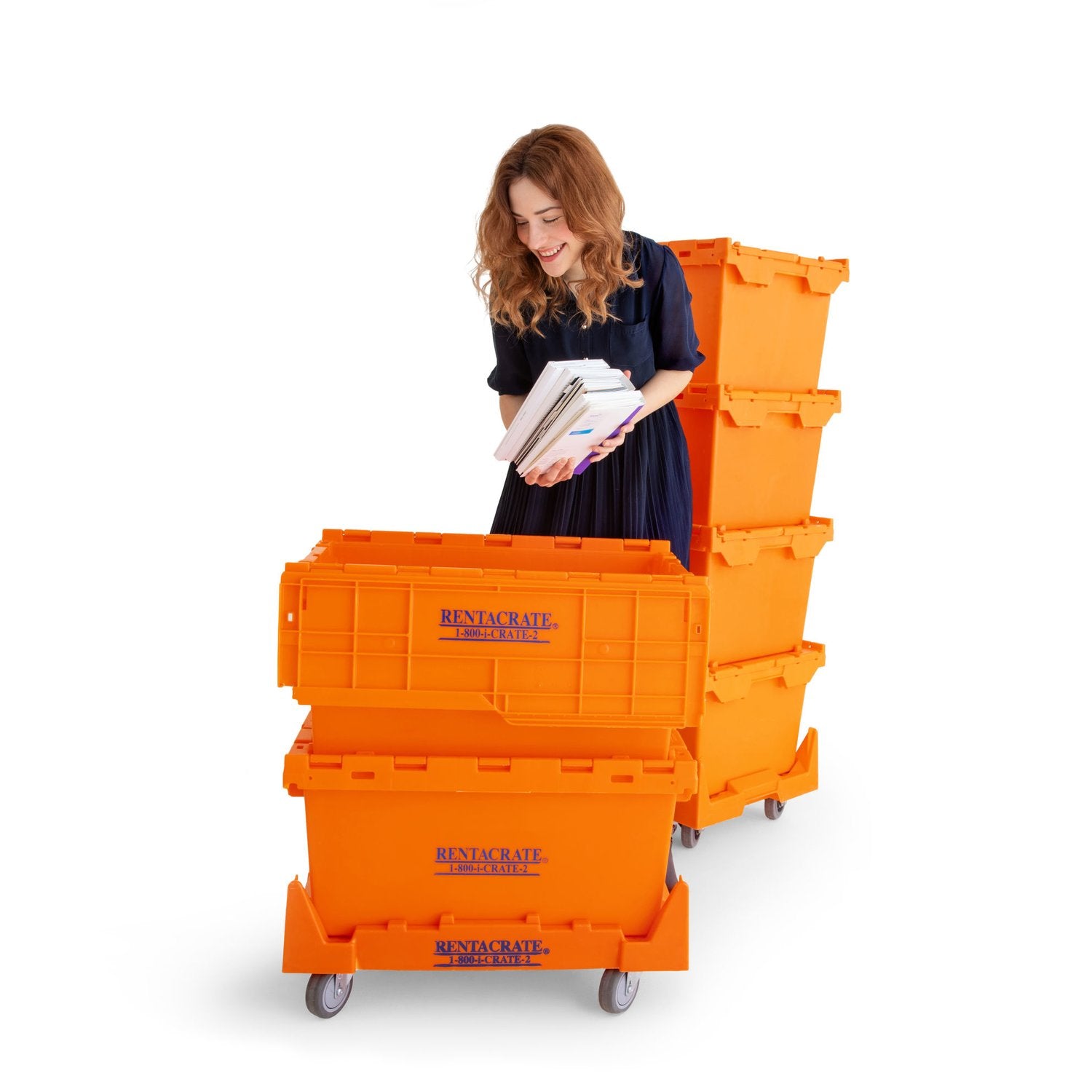 School Moving Made Easier
Benefitting your faculty & staff
Swap out flimsy cardboard boxes for an easier and more sustainable move for your staff by supplying them with our plastic moving crates and equipment.
Eliminate Boxes, Save Time: Provide time savings solutions for your teachers with no more box assembly or take down. Cleanup efforts will be cut in half.
Specialized Equipment: In addition to crates, we have an expansive offering of additional equipment that can be utilized for multiple departments and needs.
Reduce Injury: By eliminating heavy lifting for your staff's move, you will reduce your school's exposure to workman's comp claims.
Sustainable Approach: Your school will reduce its waste contribution by using a sustainable, eco-friendly packing and equipment solution.
"Not a single thing was broken in our move, which was a first. I can only assume the crates did a good job of protecting things from being crushed. " LAURA FROM WASHINGTON, DC
The most reliable way to protect what matters to schools
School Moving Services at Rentacrate provides the best support for schools during any move, relocation, or construction project.
Experienced leaders
School Moving Services has been a BuyBoard contractor holder for over
0years
Trusted school moving partner
We help to build accurate cost models for bond packages and budgeting processes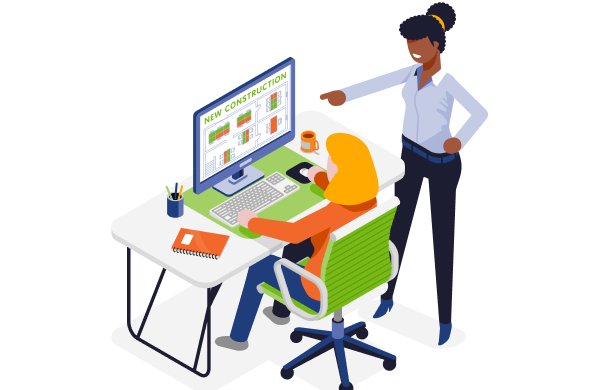 Personalized service
Our Move Experts are in touch with you every step of your school move
0%Of Schools Rate Us 10/10
School moving crates & equipment
Rentacrate has a diverse product offering of equipment and crates that cater to each project's and department's unique needs. We can ensure that your school's belongings will be secured with ease during any relocation or renovation.
Standard Crates
Basic classroom supplies can be packed, stored, and transported with ease.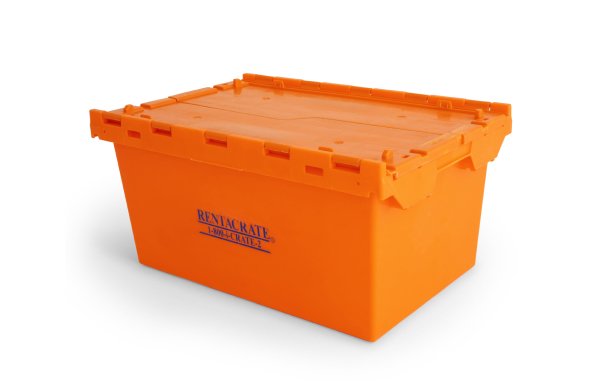 Lateral Filing Crates
Filing cabinet contents or laboratory equipment can be optimally packed.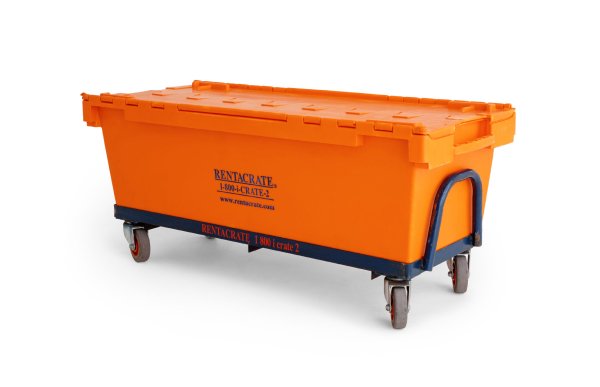 Computer Crate
Computers, desktop monitors, keyboards, and laptops can be secured with ease.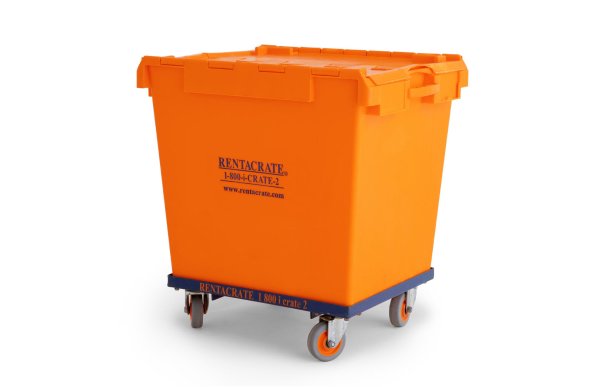 Single & Double Sided Library Carts
Library books, textbooks, and media can all be safely housed.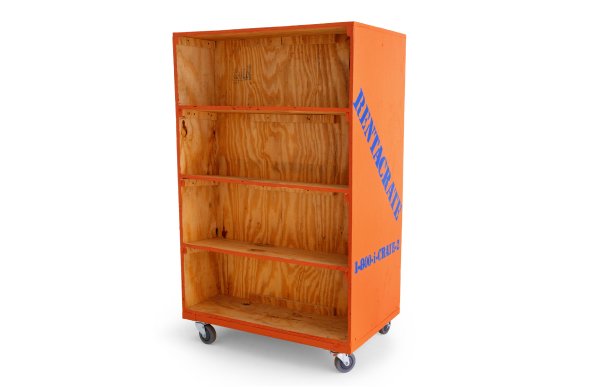 Equipment Carts
Large items from laboratories and art rooms can be stored and transported.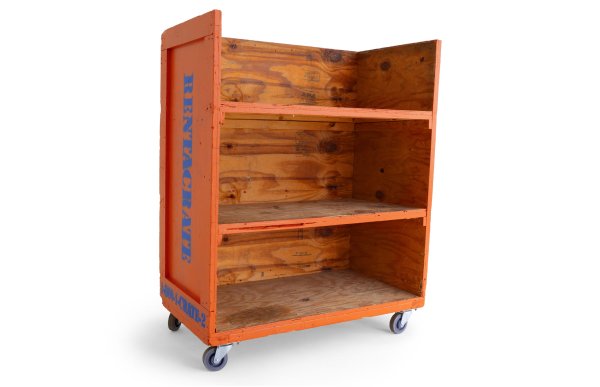 Picture Carts
Artwork and posters can be organized and stored without any harm.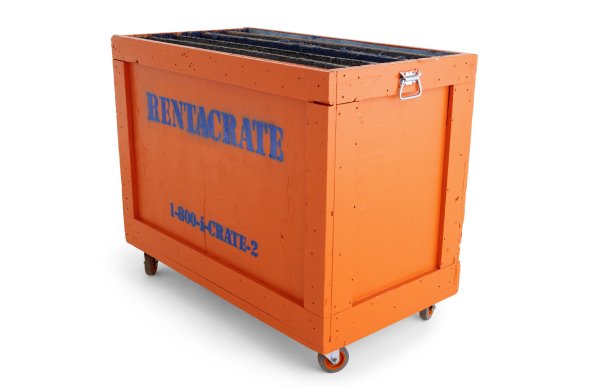 Multipurpose Bin
These bins can be used for band instruments, gym equipment, or anything of substantial size.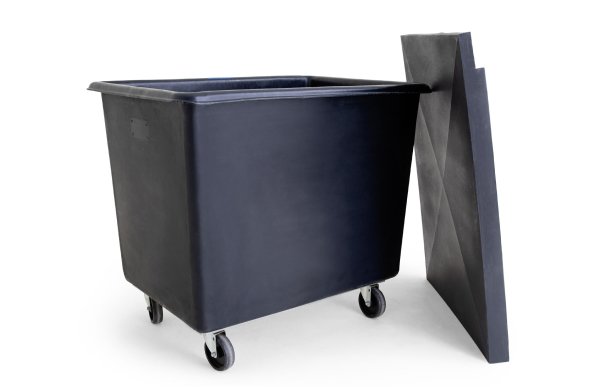 Carpeted Panel Cart
Large items can be stacked on the cart to reduce heavy lifting efforts.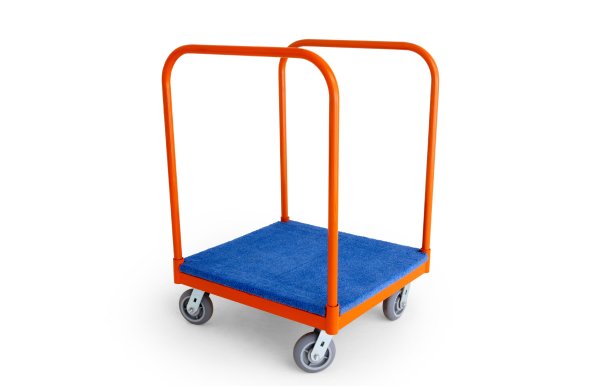 Shred Bin
Sensitive documentation can be safely and securely destroyed and disposed.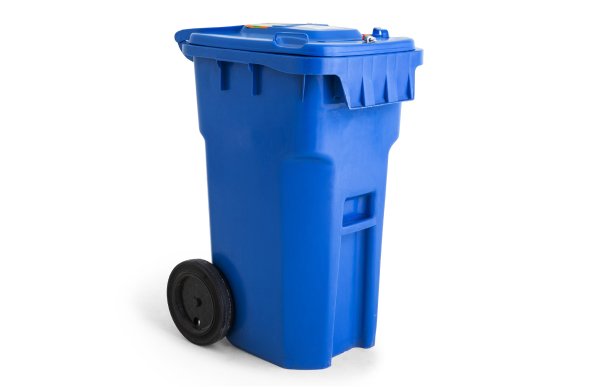 How it All Began
With over 30 years of experience moving schools
It will come as no surprise to you when I confess: we cannot predict the future. But we can prepare for it.
At Rentacrate, we aim to provide certainty and reliability in an uncertain world, which resonates with our customers now more than ever. Since the inception of our company, we have been forced to not only embrace change, but to pioneer it. Changing markets, disruptive technology, and an evolving customer base, we have greeted change with open arms.
While the health and safety of our team and our customers are our top priority, it is important that we continue to support the communities we operate within. Our resilience in the face of ambiguity is what sets us apart in our industry.
As we continue to move forward and serve our customers, know that we are here for you today, and we will be here for you in the future. - JOSEPH A AIELLO, PRESIDENT & CEO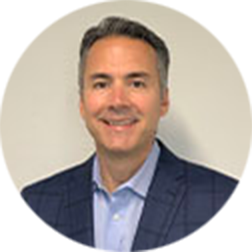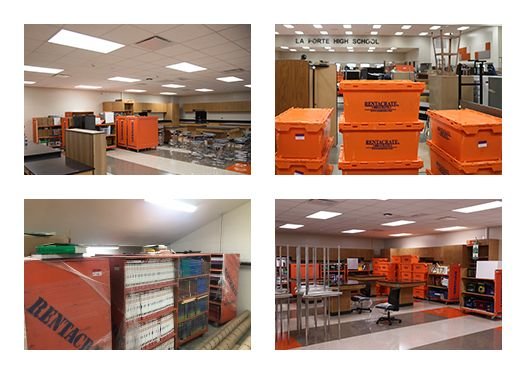 SHARE YOUR STORY
A Culture of Excellence
The LaPorte culture of excellence set the standard for this entire project and has been supported by a continual focus on how to best execute this wide ranging relocation project in ways that respect the districts assets, the faculty and staff and ultimately the students and citizens of LaPorte, Texas." - LAPORTE, LAPORTE ISD
Start moving your school
Thank you for your interest in moving with Rentacrate
Our team is working diligently to provide each and every customer a custom solution to their moving needs. A Move Expert will be reaching out to you directly to finalize your order.
Frequently asked questions
Our customer service team is here to help with every detail. Our business hours are Monday- Friday, 9am- 6 pm EST.
We understand you don't always have the experience, time, and resources to properly execute your move. We've been making moves more efficient since 1991 and have you covered. Our Rentacrate Move Concierge team can assist you with full coordination and execution of your project or with only the components you don't want to handle yourself.  One call for all your needs. Contact us now to learn more at getmoving@rentacrate.com or at 866-673-7215. 
Please fill out the form above with your delivery and pickup addresses, your general office size, and your email, and you will then see pricing.  Otherwise, please feel free to reach out to us directly at customerservice@rentacrate.com or at 800-427-2832 with the specifics of your move and we'll get moving on a quote.
We offer several additional services for commercial customers to help you with your project such as: Move Coordination & Execution, Office Clean-out, Electronic Recycling, Decommissioning, Tech Disconnect/Reconnect, Ongoing Support, and more.
We keep our crates clean and sanitized between each customer use. Our goal is 100% customer satisfaction, therefore our standard cleaning and disinfecting process for all our equipment exceeds CDC guidelines. Our equipment has been cleaned and inspected by your local Rentacrate team.
Yes!  We pride ourselves on our ability to service customers nationwide.