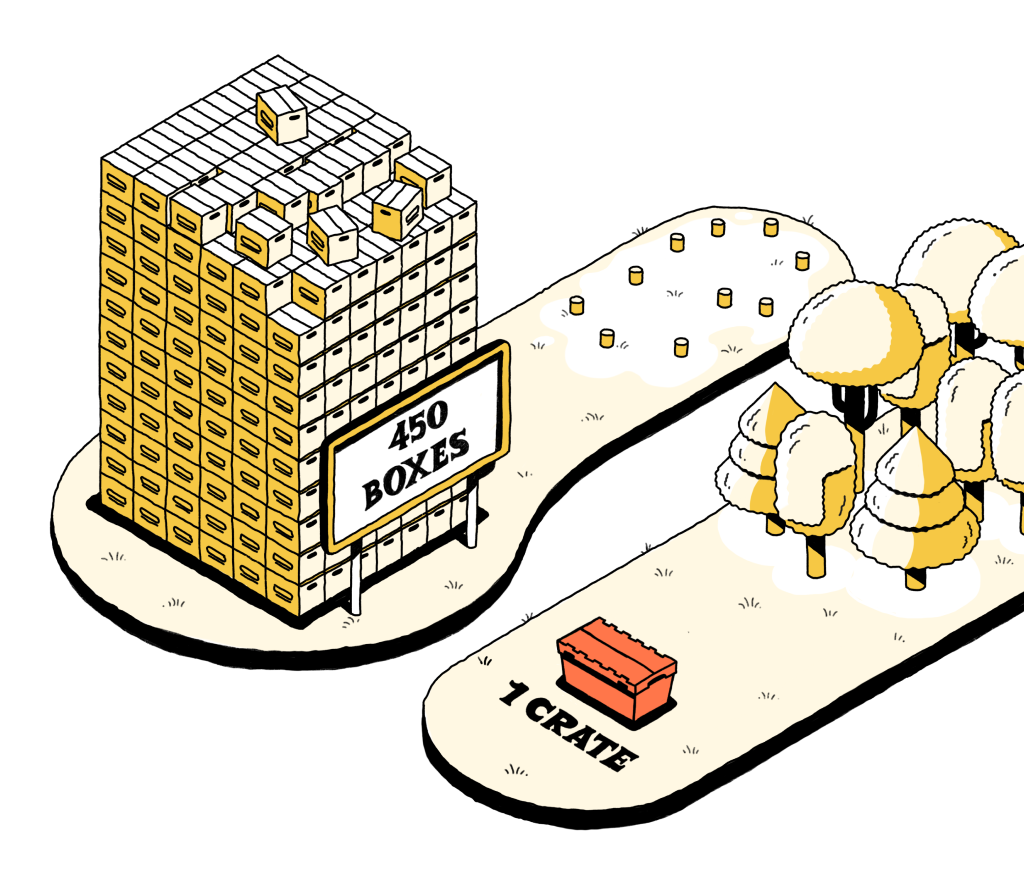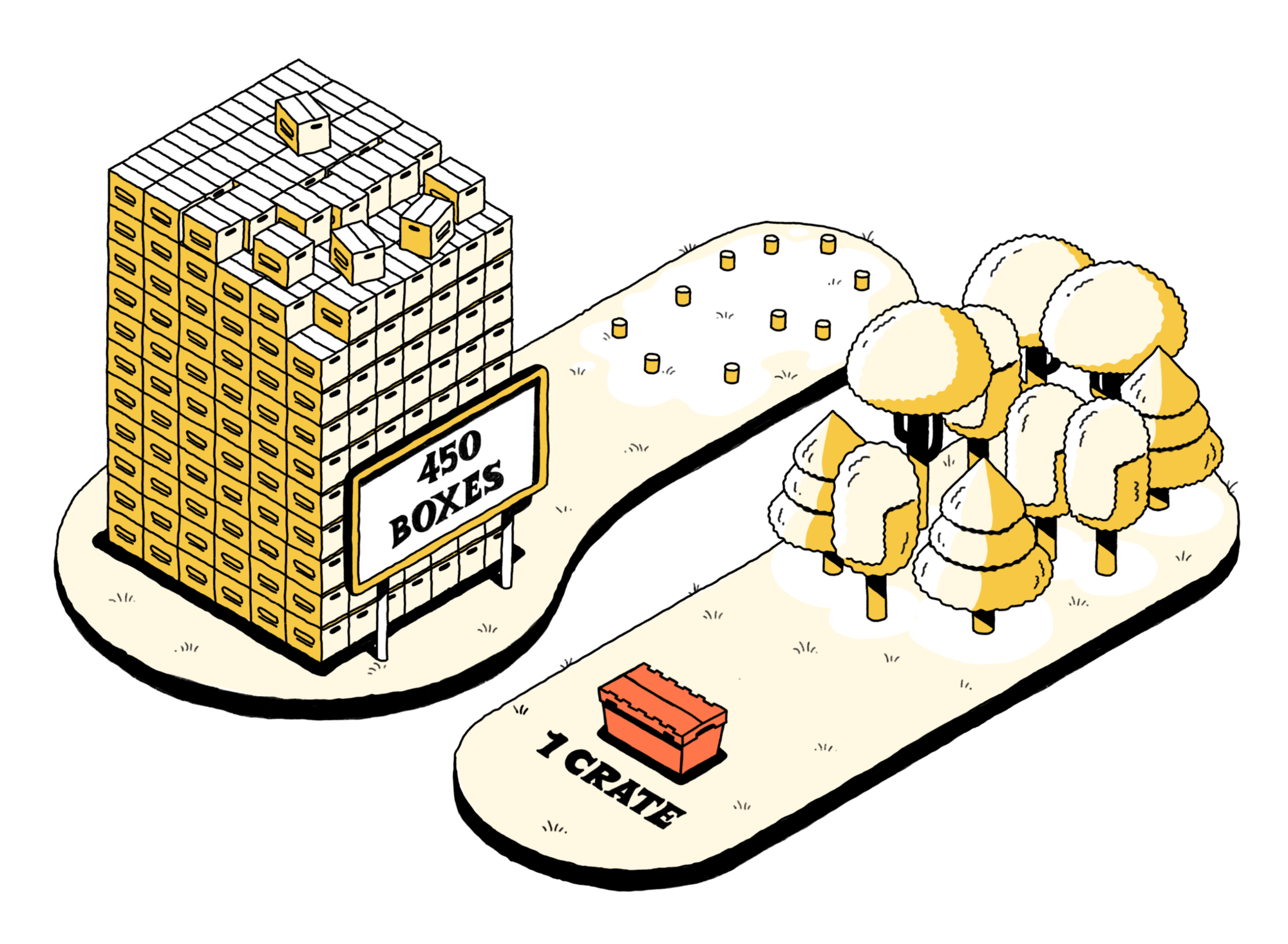 Move sustainably with reusable crates
Reusable crates are less expensive and better for the environment than cardboard boxes.
Recycled materials
Use again and again
Zero waste
See what impact your move could have
You could save...
Want to quantify the positive environmental impact of using Rentacrate for your organization? Let us know and we can provide you with a Sustainability Calculator Report at the conclusion of your project.
Book your sustainable move today
Reusable crates are better than recyclable cardboard boxes
Cardboard ultimately ends up as solid waste or being incinerated. That's a lot of trees that end up as waste! Reusing items like plastic crates can be even more environmentally friendly than recycling.
Did you know...
The amount of wood and paper we throw away each year is enough to heat 50,000,000 homes for 20 years.
The numbers don't lie: When you move with crates you help the environment.
When you move with Rentacrate, you do your part to help the environment and decrease your overall footprint. Here is how we are doing in making a greener future by the numbers.
3.6 million
Boxes saved / year
11,000
Trucks off the road / year
56%
Less emissions than box production
80,000
Tree saved / year
46,000
Gallons of fuel saved / year
35 million
Carbon saved / year